Have you been dreaming about your very own in home movie theatre? We provide Home Theatre System installation and servicing for clients across Dunedin including Dunedin City, Middlemarch, Waikouaiti, Waitati, Port Chalmers, Mosgiel, Outram and Brighton.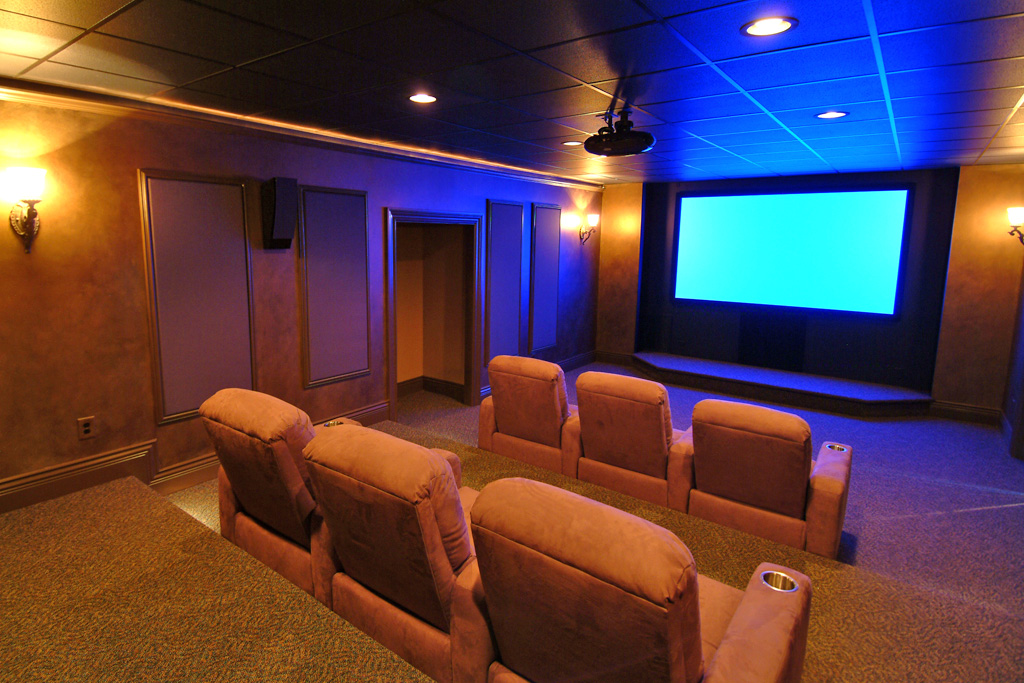 Whether you need surround sound, wiring for one room or a distributed Audio Visual solution for your entire home, Laser Electrical Dunedin design, specify and install a home entertainment solution to suit every budget. You can have a home theatre and audio system designed to meet your needs!
Imagine...
Streaming music from your smart phone to outdoor speakers by the BBQ or watching the 'big game' on a 100 inch projector screen with surround sound and customised lighting.
Imagine...
Having a Visual and Audio Music System specifically designed built for action movies and party music that makes a BIG statement. All you have to do is select the source, how you want to hear it and turn it up loud.
Imagine....
Your very own in home theatre with subwoofers that will ensure you feel every rumble and explosion from a movie and totally immerse you in the movie.
Laser Electrical has access to a wide range of quality products and a team of experienced installers so that we can provide you with the ultimate home entertainment experience.
Services we provide include:
Multi-room distributed Audio and Infra Red control
Distributed HDMI and AV wiring
Home theatre design and wiring
3D ready cabling
Infra red iPad/iPhone interface
Universal remote control
TV and SKY wiring
TV, projector and screen installations
Smartphone and tablet integration
Integrated control via home automation
To learn more about home theatre systems, please send us a message or get a quote.
---